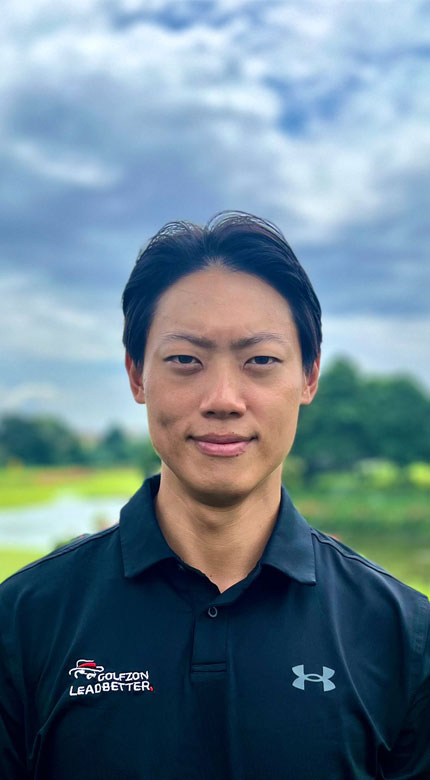 Tommy Yoo
Academy Director - LGA Senior Coach
Tommy is a fully certified Leadbetter coach based at Pondok Indah in Jakarta, Indonesia. He joined the Leadbetter Golf Academies again in 2017 having previously been attached to them in Korea in 2006.
He is an experienced KPGA Qualified Golf Professional. He spent his early years living between South Korea and America and later began working in the golf industry at several of the leading instruction brands in the world. He is highly passionate about golf and had been playing professional tournaments all around the world including Korea, China, and the United States.
In 2006, Tommy began working at the David Leadbetter Academy at Woo Jeong Hills Country Club in South Korea. There he assisted senior Leadbetter coaches and helped organize the full-time training program. He traveled with the Leadbetter team to Australia for two of their 8-week winter training programs.
Following his time working and training at the Leadbetter Academy, Tommy went to study under Mike Bender whilst also assisting Mike with his Korean students during their lessons. His time at the Mike Bender academy enhanced his knowledge or the golf swing and taught him about the coaching philosophies that the world-renowned coach utilizes with the professional golfers he trains.
In 2010, Y.E Yang's coach, Brian Mogg, opened an academy in South Korea. Tommy was enlisted to help with assisting Brian at his academy, working on the coaching team for both junior and professional players.
Throughout his extensive time spent at elite academies, Tommy has also continued to play on Korean National tours. He is an avid golfer and an extremely passionate coach, something which can be noticed in the positive and enthusiastic way he coaches his students.
Coaching Qualifications:
Leadbetter certified
Korean PGA professional
TPI Level 1, TPI Power Level 2 certified
Trackman Level 1, 2 certified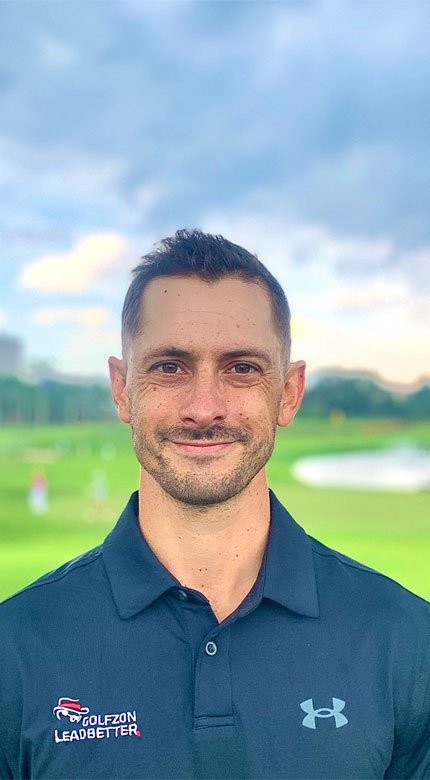 Francois Van Rensburg
LGA Certified Coach
Francois is former professional golfer and coach from South Africa, who has head roles as the Academy Director for LGA Royale Jakarta and Leadbetter South Africa. Having grown up in South Africa and played on the local tour there, he also worked with renowned South African coach Moose Gammon. Whilst based in South Africa he spent two years working at one of the country's top academies in Johannesburg, BDGA Golf Academy, where he worked with amateurs, juniors and aspiring professionals. Whilst coaching in South Africa he also had the opportunity to work and learn from Hendrick Burhmann (former Asian and European Tour player) and Martin du Toit. On his first posting in Indonesia Francois worked with several elite junior players and quickly qualified as a certified Leadbetter Coach.

Credentials:
1. Leadbetter Certified Coach
2. Leadbetter Kids Certified
3. TPI Level 1 Certified
4. Gravity fit Certified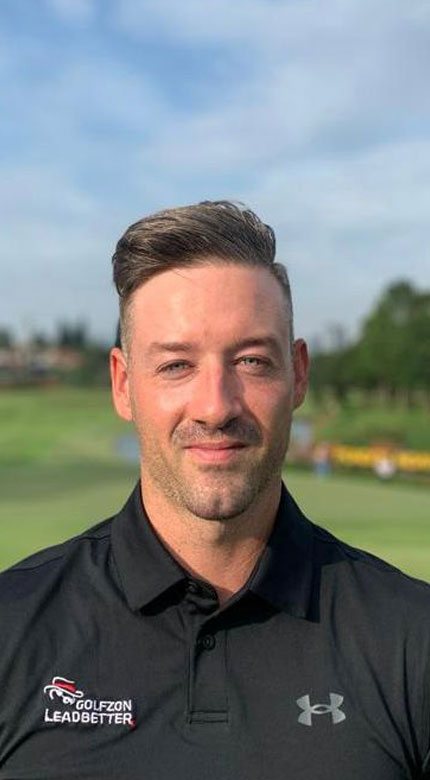 Braden Lord
LGA Certified Coach
Braden is a fully certified Leadbetter Instructor based at Pondok Indah. Braden grew up in the South Island of New Zealand playing competitively in a number of sports before focusing on the game of golf from age 15. He was awarded a golf scholarship to attend Lincoln University in 2009 and completed postgraduate study in physical conditioning. From 2016 to 2020 Braden was in LGA China Shenzhen, coaching all different levels in golf from beginners, juniors to professionals. His coaching approach involves applying functional movement exercises into lessons to assist the individuals learning process and game improvement. Outside of golf he is passionate about traveling, and playing a variety of sports.
Coaching Qualifications:
Member of New Zealand PGA
LGA Certified Instructor
TPI Level 1 (Functional Movement Certified)
TPI Level 2 (Golf coach Certified)
The Gray Institute (Functional Golf System Certification)
Harold Swash Putting Certification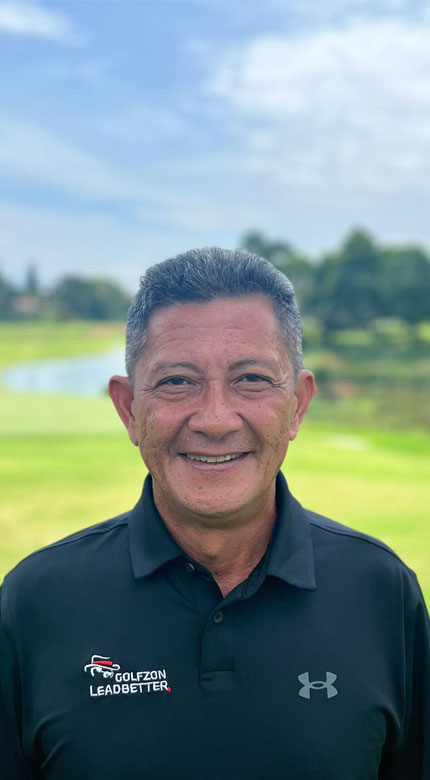 Randy Mawuntu
LGA associate coach
Randy is a respected and dedicated golf coach who has built his reputation for delivering an elite standard of golf instruction over many years of coaching in Jakarta. Randy has worked as the National Coach for the Jakarta National golf team and has demonstrated his proactive approach to coaching by attending numerous international coaching courses and completing additional certification programs.
Randy is a level two certified TPI coach, specializing in golf mechanics and junior coaching. He is also a level two certified Trackman coach, an accredited Harold Swash putting coach, and a certified K-vest professional. These accolades further enhance and expand his extensive knowledge of all areas of the game.
Randy has joined the Leadbetter team and is currently completing the Leadbetter certification program. He brings with him a wealth of experience and looks forward to helping golfers improve their game at the Leadbetter Academy at Royale Jakarta Golf Club. Randy was voted a 'Top 75 International Teacher in the World' by Golf Digest Magazine in 2020.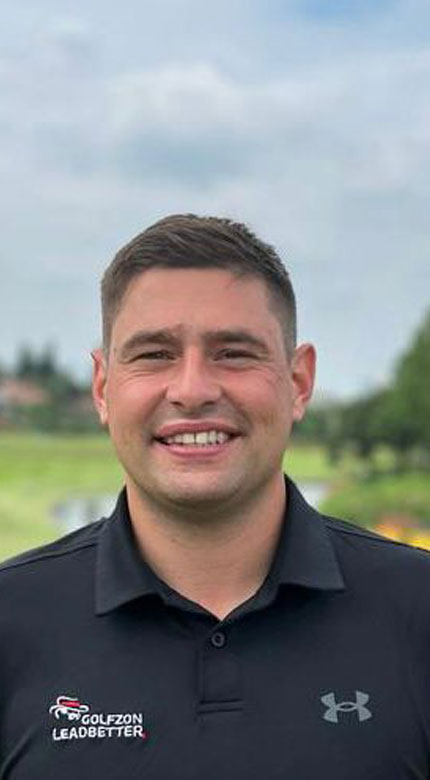 Harry Harwood
LGA Coach
Harry Harwood is from England and grew up on the golf coast of Lancashire. Harry turned professional in 2015 and began the British PGA training program while coaching in London.

He then moved to the island of Jersey where he spent almost years specializing in junior golf, built an academy and progressed many junior golfers to success.

Harry is extremely passionate about growing junior golf as they are the future of our game. Harry has good experience in coaching golfers of all abilities individually and in group sessions. Harry pride himself on creating a relaxed, fun, and enjoyable atmosphere for golfers.

He likes to work on strong basic fundamentals in both long game and short game to improve consistency, while educating his students on their golf swing making changes easier to implement.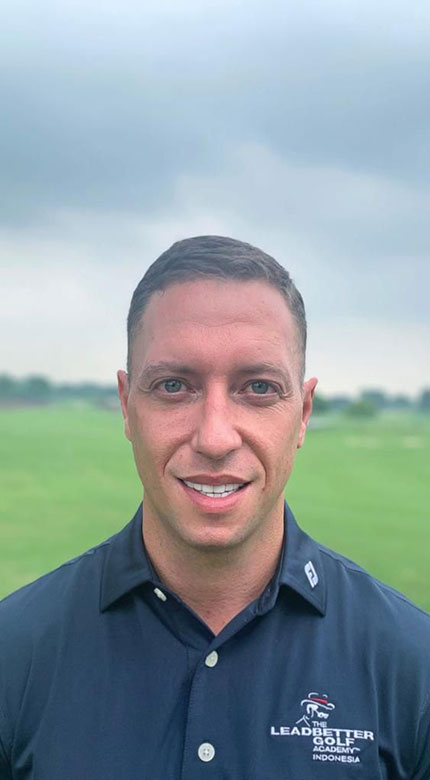 Morné Wolmarans
Academy Director - LGA Certified Coach
Morné Wolmarans is a fully Certified Leadbetter Instructor with over 14 years experience within the golfing industry. Most recently he has been focusing on long drive championships and junior development, making him a much sort after coach in his native South Africa

Amongst playing on tour in South Africa for 4 years, he is the 2016 South African Long Drive National champion and recently came into the world spotlight with a top 16 finish at the Global Infinity Series event in China, Mission Hills. His longest measured drive in competition is 429m.
In his own words Morné says he's always been the "Go to guy" amongst his peers and fellow competitors for any swing and golf related advise. This has led to him working with both professionals, amateurs and juniors to help them develop greater distance.
Morné has a passion for the growth of the game and sees juniors as the future of the sport.
Coaching qualifications:
Diploma in Golf in Directorship and Club Management
GrafityFit Golf Coaches Course Certified
TPI Certified
TPI Junior 2 Certified
PGA South Africa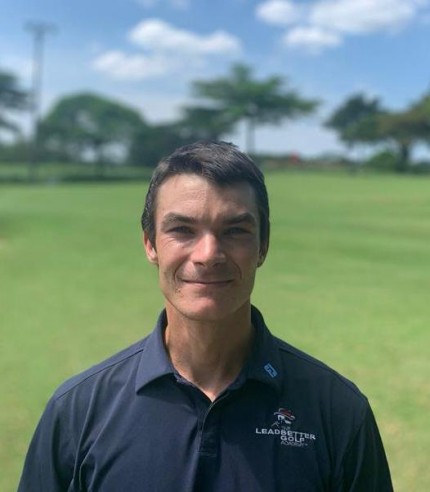 John Thomson
LGA Coach
John Thompson is originally from Bredasdorp a small town in the Overberg area, but spent most of his childhood in Ontario Canada. John moved back to Somerset West, South Africa once his schooling was completed and then his love for golf began while he was a student studying Information Technology. John began his PGA apprenticeship at Somerset West GC, before making the move to De Zalze Golf club as a shop assistant. John found his true calling while coaching for EOGA Golf Academy at Erinvale GC and now specialize in developing junior golfers. John uses fun and innovative setups to encourage the development of all the necessary movements and golfing skills.

After 2 years of coaching at EOGA golf Academy, John's biggest dream came true of returning to De Zalze Golf Estate as a Junior Development coach. John is looking forward to interact with all the members and visitors at the Leadbetter Golf Academy at Royale Jakarta Golf club and extremely excited to introduce the game to many young golfers with all the fun activities that I have developed.
Coaching Qualifications
Member of South Africa PGA
LGA Instructor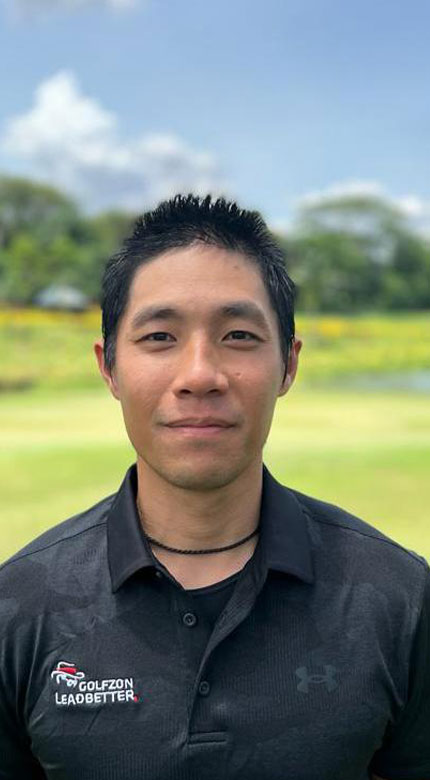 Ng Shern Wei
Academy Director - LGA Certified Coach
Shern Wei has been building up his reputation as a golf coach for the past 10 years in Malaysia. Having been mentored by Steven Giuliano, he also assisted him with multiple overseas trips, clinics and lessons. This has given Wei a unique perspective to how one of Asia's top coaches makes lasting improvements with students of all abilities.

Wei started his career path in golf by completing a sports science major in golf coaching. After this he turned Professional competing on multiple tours such as Asian Tour, Asean Tour, Thailand Tour and local Malaysia Tour. After a successful playing career, which was ended due to injury Wei has been focused on coaching ever since and feels he has found his true passion.

In early 2022 Wei joined the Leadbetter team and is currently the Academy Director for Damai Indah BSD. Wei finds great joy and satisfaction in helping all golfers improve their game.

Coaching Qualifications
Malaysia PGA Professional
Sports Science in Golf Coaching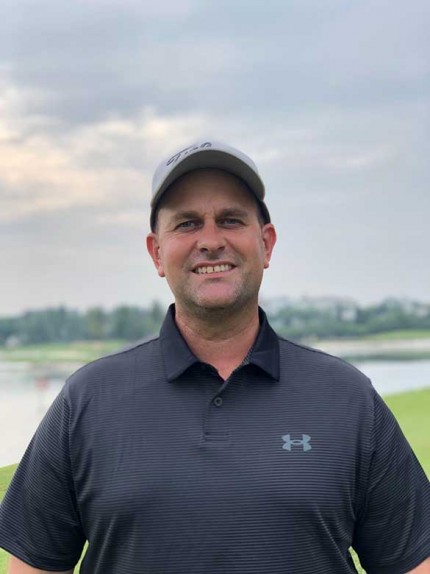 David Norquay
Academy Director - LGA Senior Coach
With over two decades of coaching experience, David has been Leadbetter Instructor of the Year in 2016 and named one of Golf Digest's Top International Coaches in 2020. He has coached students to Tour-wins and LPGA cards.

Hailing From Christchurch, New Zealand, David became an NZPGA qualified pro in 2001 and quickly became a successful coach with his first player to make it to the World Rankings: Daniel Pearce who reached 330. Wishing to further develop his coaching skills, David moved to China in 2008 and later joined Leadbetter in 2012 before being promoted to Director of Leadbetter Golf in China after gaining success with both male and female professionals as well as developing a host of junior elite players.

Most notable of David's students is Liu Yan, a CLPGA champion and now LPGA player, who David worked with from a beginner, through her junior, amateur, and professional career. Additionally, two of David's students, Ni zi Xin and Zhou Yan Han, became the youngest ever Chinese players to win on the national men's and women's professional tours both aged 14 years old.

David has been training and mentored since 2018 with world renowned Golf Biomechanics expert JJ Rivet who is the founder of Biomeca Swing, credited with assisting many of the world's top players and coaches.

Certifications
NZPGA Member
Senior Leadbetter Instructor
TPI Junior, Golf, Fitness Level 2
Aimpoint
Wedge Matrix
Dr. Kwon
K-Vest
Harold swash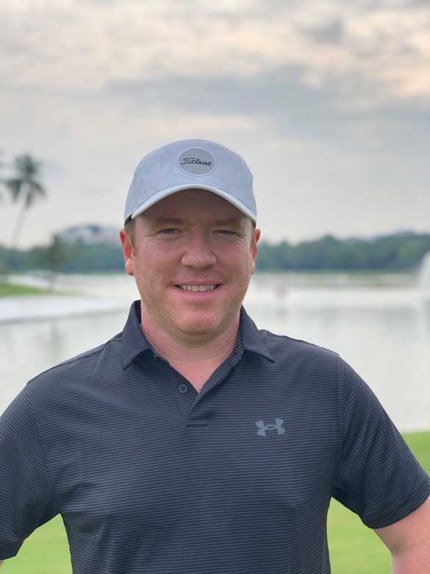 George Thacker
LGA Associate Coach
With an impressive collegiate golf career and more than a decade of professional tour playing, George combines a strong knowledge of swing mechanics with his competitive experience to now coach others towards similar success.

Growing up in Derbyshire, England, George was awarded a golf scholarship to the University of South Carolina, Beaufort in 2007. He spent four years there and was a two-time Ping All-American before going on to play professionally on the China PGA Tour, Thailand Tour, Europro Tour and Asian Development tour, securing top-three finishes on both the ADT and Europro Tour.

In 2018, whilst competing in China, George began switching his attention to coaching and found a new form of success in doing so. Over his four years coaching in Shenzhen, George worked with golfers of all abilities from beginners to tour professionals becoming a sought after coach.

Coaching Qualifications
British PGA member
LGA Associate Coach
Trackman Level 1
Trackman Level 2
Smart to Move Level 1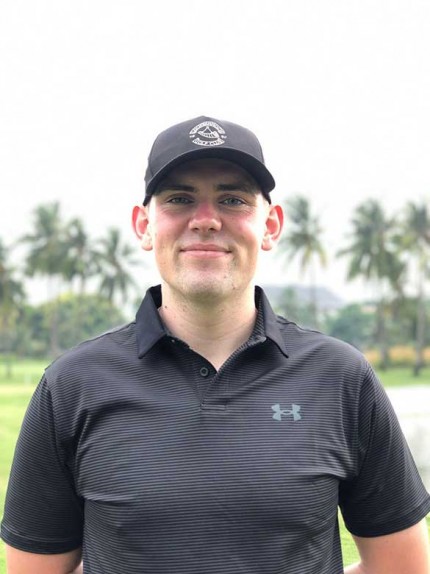 Euan McNeil
With a degree in Professional Golf, British PGA professional Euan was based at the world-famous Royal Dornoch Golf Club before turning pro in 2020.

Beginning his golf career in his home country of Scotland as a successful amateur player in the Under-18 category, Euan graduated from the University of Highlands and Islands in 2017. He spent two years playing competitively at some of the world's most famous courses on the PGA Scotland and Tartan Pro Tour circuits after turning pro in 2020.

Highly passionate about the game, Euan decided to share his elite skills and understanding of golf with others through coaching. He now specialises in junior development and overspeed training for club head speed. He is a SuperSpeed Gold Level 3 certified coach and enjoys helping students of all ages and levels increase their distance with this specialist knowledge.