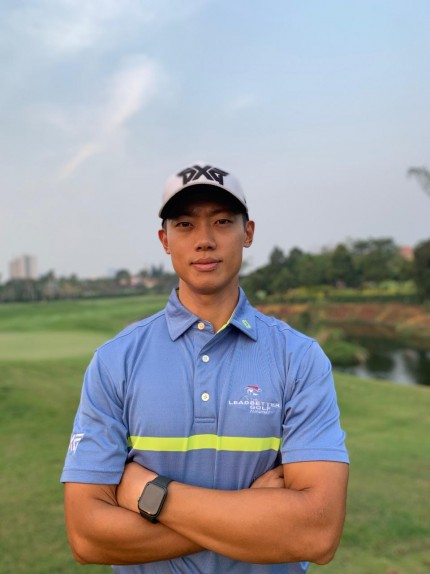 Tommy Yoo
Academy Director of LGA Pondok Indah
Tommy is a fully certified Leadbetter coach based at Pondok Indah in Jakarta, Indonesia. He joined the Leadbetter Golf Academies again in 2017 having previously been attached to them in Korea in 2006.
He is an experienced KPGA Qualified Golf Professional. He spent his early years living between South Korea and America and later began working in the golf industry at several of the leading instruction brands in the world. He is highly passionate about golf and had been playing professional tournaments all around the world including Korea, China, and the United States.
In 2006, Tommy began working at the David Leadbetter Academy at Woo Jeong Hills Country Club in South Korea. There he assisted senior Leadbetter coaches and helped organize the full-time training program. He traveled with the Leadbetter team to Australia for two of their 8-week winter training programs.
Following his time working and training at the Leadbetter Academy, Tommy went to study under Mike Bender whilst also assisting Mike with his Korean students during their lessons. His time at the Mike Bender academy enhanced his knowledge or the golf swing and taught him about the coaching philosophies that the world-renowned coach utilizes with the professional golfers he trains.
In 2010, Y.E Yang's coach, Brian Mogg, opened an academy in South Korea. Tommy was enlisted to help with assisting Brian at his academy, working on the coaching team for both junior and professional players.
Throughout his extensive time spent at elite academies, Tommy has also continued to play on Korean National tours. He is an avid golfer and an extremely passionate coach, something which can be noticed in the positive and enthusiastic way he coaches his students.
Coaching Qualifications
Leadbetter certified
Korean PGA professional
TPI Level 1, TPI Power Level 2 certified
Trackman Level 1, 2 certified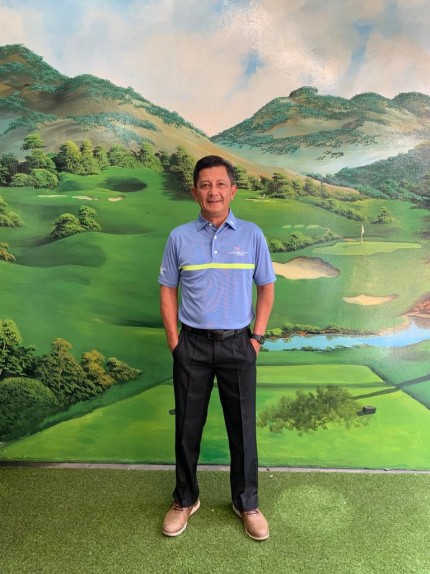 Randy Mawuntu
Randy is a respected and dedicated golf coach who has built his reputation for delivering an elite standard of golf instruction over many years of coaching in Jakarta. Randy has worked as the National Coach for the Jakarta National golf team and has demonstrated his proactive approach to coaching by attending numerous international coaching courses and completing additional certification programs.
Randy is a level two certified TPI coach, specializing in golf mechanics and junior coaching. He is also a level two certified Trackman coach, an accredited Harold Swash putting coach, and a certified K-vest professional. These accolades further enhance and expand his extensive knowledge of all areas of the game.
Randy has joined the Leadbetter team and is currently completing the Leadbetter certification program. He brings with him a wealth of experience and looks forward to helping golfers improve their game at the Leadbetter Academy at Royale Jakarta Golf Club. Randy was voted a 'Top 75 International Teacher in the World' by Golf Digest Magazine in 2020.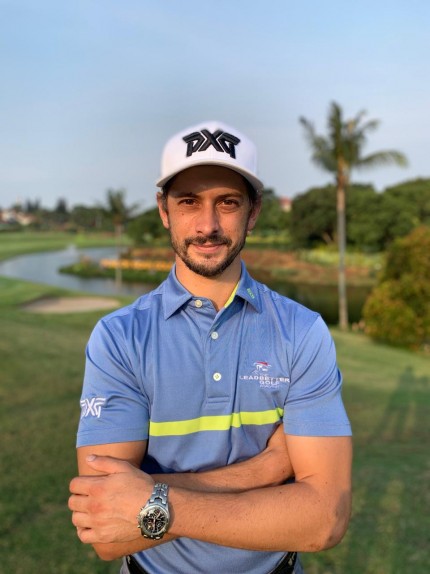 Francois Van Rensburg
Leadbetter Certified Coach
Francois grew up and played on the professional golf tour in South Africa. Growing up in South Africa and playing on the tour, he was working with one of the best coaches "Moose Gammon" as his golf coach and mentor. Francois also started teaching at a top-class golf academy in Johannesburg BDGA Golf academy for 2 years where he has worked with all level of golfers, from amateur to professional.
Francois also worked and learned from two of the best mentors Hendrik Burhmann (Played on the Sunshine Tour, Asian Tour and the European Tour) and Martin du Toit in South Africa.He learned a lot from them about the golf industry and had the privilege to teach and help make junior programs and work with local schools for junior golfers.
Francois also caddied on the Sunshine tour and the European tour, for some of the best golfers in South Africa including Anthony Micheal, where he had a lot of insite regarding, course management, game planning and preparation for high level golf tournaments. He is a passionate golfer and coach who is now willing to step up from being a mentee to becoming a mentor for all level of golfers.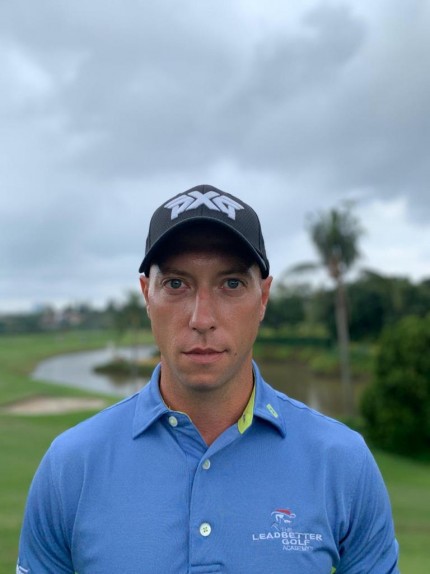 Morné Wolmarans
Morné Wolmarans is a professional golfer with over 12 years experience within the golfing industry. Most recently he has been focusing on long drive championships and junior development, making him a much sort after coach in his native South Africa

Amongst playing on tour in South Africa for 4 years, he is the 2016 South African Long Drive National champion and recently came into the world spotlight with a top 16 finish at the Global Infinity Series event in China, Mission Hills. His longest measured drive in competition is 429m.
In his own words Morné says he's always been the "Go to guy" amongst his peers and fellow competitors for any swing and golf related advise. This has led to him working with both professionals, amateurs and juniors to help them develop greater distance.
Morné has a passion for the growth of the game and sees juniors as the future of the sport.
Coaching qualifications:
Diploma in Golf in Directorship and Club Management
GrafityFit Golf Coaches Course Certified
TPI Certified
TPI Junior 2 Certified
PGA South Africa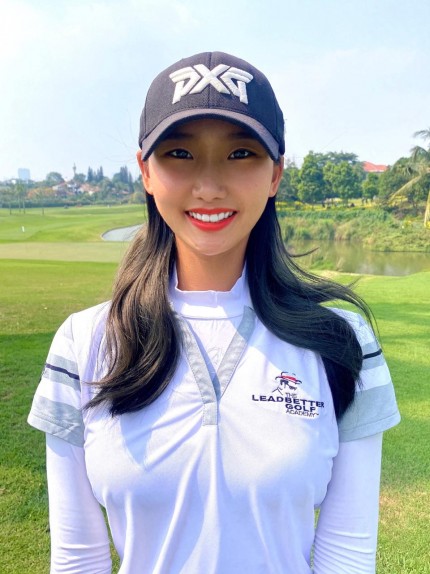 Deborah Seo
Deborah is an experienced KLPGA-qualified golf professional based at our Pondok Indah Academy. Originally from South Korea, she joined the Leadbetter team in 2019 and trained under the prolific Leadbetter Golf Academy Director Robin Symes.
Previously, she spent three years playing on the KLPGA Jump Tour having turned pro in 2015 after a successful competitive junior career during which she secured multiple victories including the 2013 Junior Corninga Open in New Zealand and the 2011 KYGA championship in Seoul, South Korea.
Deborah is a very passionate coach and athlete who is committed to coaching individuals and juniors to help them improve their game and love playing it.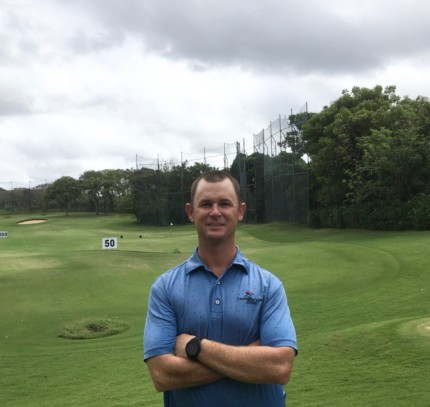 Robert Turvey
Robert's path to professional golf began with his education as part of the IGI Golf Program at the Griffith University on the Gold Coast in Australia. Mentored and coached by one of Australia's leading coaches Mark Gibson, Robert officially became a member of the PGA in 2007. After spending more than a decade in South East Asia managing and coaching at different facilities, Robert has made his way back to head up the Leadbetter Academy in Bali. With past success in building junior programs in Indonesia and leading the 2012 DKI Jakarta golf team to 7 gold medals, Robert comes to Bali with a wealth of experience from the region.
"Golf is not just a game, but a lifestyle. I'm very proud to be part of the Leadbetter Golf Academy in Bali and to grow the game so that people can enjoy golf as much as I do".